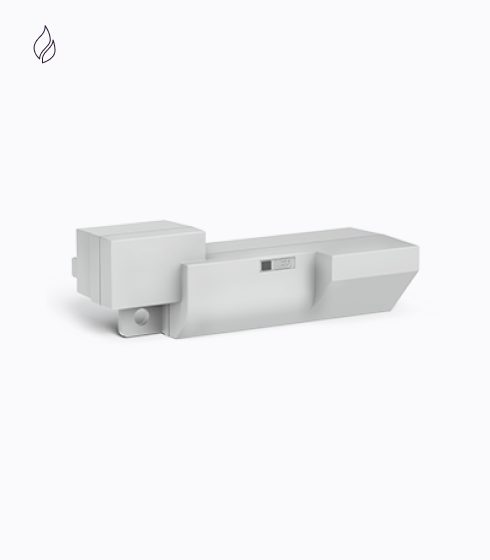 JOOBY EPHIR RMS LoRaWAN GMSG10 105 EU
JOOBY EPHIR RMS 105
LoRaWAN radio module with sensors for Samgas gas meter
This radio module is designed for collecting Samgas gas meter readings automatically.
The device adds smart features to Samgas gas meters – it automatically collects and transmits readings to the accounting system via a LoRaWAN wireless network at a preset interval. 
The radio module also detects magnetic exposure and attempts at tampering. This way, you can prevent theft and increase the collection of fees from consumers.
Remote data collection

from all metering points

Data transmission frequency

customized

Average lifetime

10 years (1 data transfer per day)*

Message alert

tampering

Installation

up to 5 minutes
OPERATION PRINCIPLE
The device is fixed with standard fasteners on the meter body and activated via the installer's mobile app. The entire process does not require removing the meter and only takes a few minutes.
The radio module gathers data from the meter via a magnetic field sensor. This sensor registers the meter's dial rotation where a full turn generates a pulse captured by the data transmission subsystem.
The server receives consumption data via a LoRaWAN wireless network, making it possible to track up-to-date meter readings in real time.
Users can select the data transmission rate: from once an hour to once a day.
To ensure reliable resource tracking, the radio module keeps data in its non-volatile memory: two months for hourly transmission and one year for daily transmission.
The device is powered by a built-in high-capacity battery that ensures 5 to 15 years of continuous operation.