-
JOOBY AQUARIS SNS WOAM01 100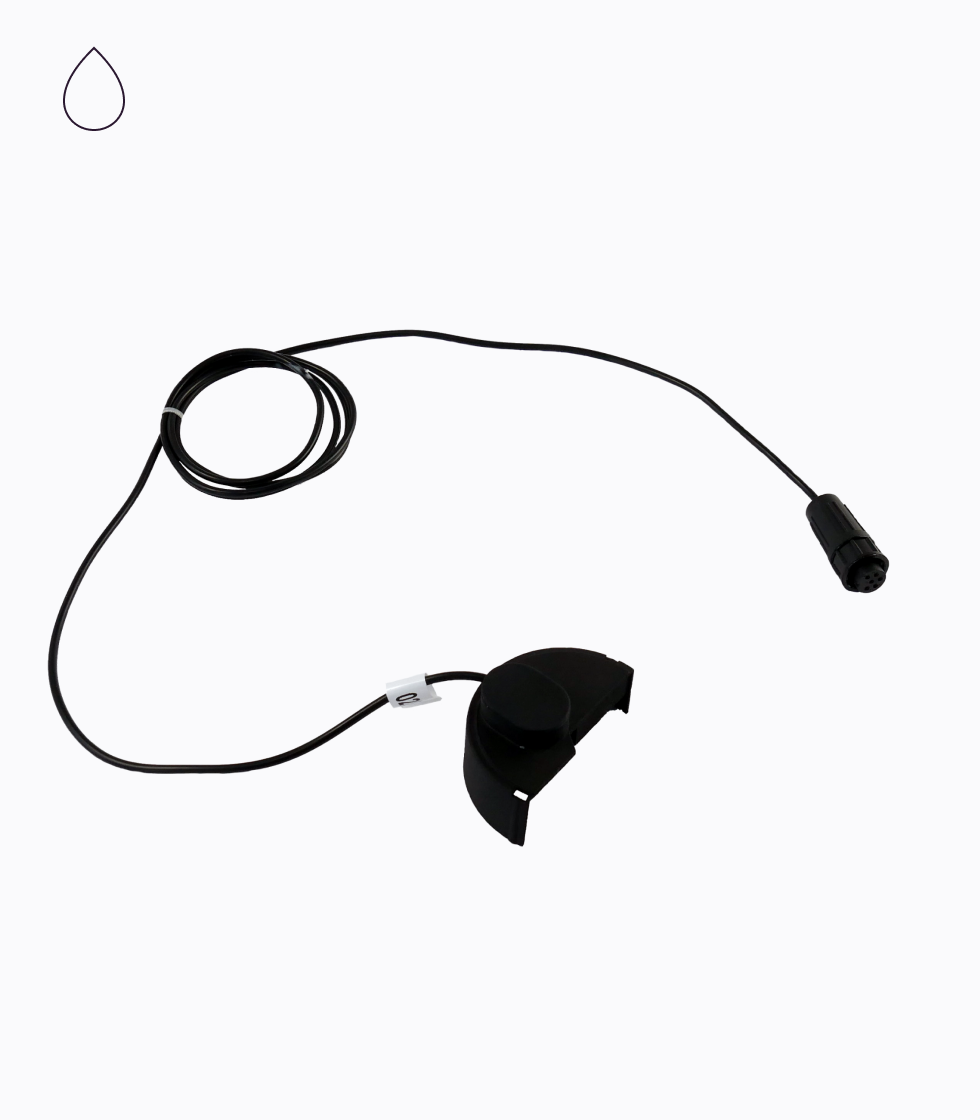 Part number: Jooby Aquaris SNS WOAМ01 100
JOOBY AQUARIS SNS WOAM01 100
Smart external connection sensor for Allmess water meters
This inductive sensor is designed to transmit data from analog water meters to the pulse radio module Jooby OMNI RM LoRaWAN 4PU 200/204/205 EU.
The device is installed on the enclosure of the water meter and connected to the radio module. The sensor then begins to record the number of revolutions of the meter's measuring hand and transmits the data to the pulse radio module.

*LoRaWAN is a registered trademark of Semtech Corporation.
Remote data collection

Allmess EVK 3/110 +m*

Average lifetime

10 years (1 data transfer per day)**

Mounting

up to 5 minutes
OPERATION PRINCIPLE
Upon activation of the radio module, the sensor, now in operation, begins to collect data from the water meter.
The data is received by the radio module in the form of counted pulses, with the pulse count corresponding directly to the revolutions of the water meter's hand or a multiple thereof.
Data transmission is facilitated through a 1.5-meter cable equipped with a PY07-6 connector.
All data collected by the sensor is securely stored in the non-volatile memory of the radio module. At predefined intervals, the device transmits this data to the server of the resource provider via the LoRaWAN network.
The system processes the received data into a format that can be accessed by the resource provider through an administration panel, enabling monitoring, analysis, and management of the water consumption data.
Sensor Specifications
Sensor model – Jooby Aquaris SNS WOAМ01 100

Water meter model – Allmess EVK 3/110 +m*

Pulse coefficient – 1 pulse per 1 liter

Operating temperature – 1 °C … 60 °C